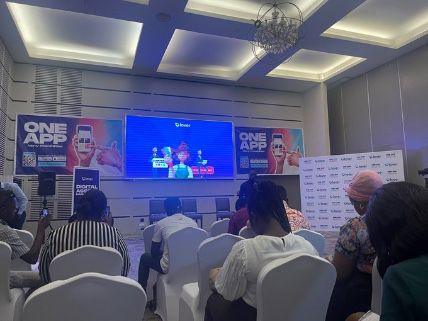 A digital asset market has been unveiled in Ghana to complement efforts to stimulate a cash economy.
Currently operational in Nigeria, Glover App, launched its presence in the Ghanaian market through its brand campaign themed "One App Many Possibilities".
It is one of the fastest growing gift card companies in West Africa that seeks to improve the gift card shopping experience and gift culture on the continent and globally in general.
According to organizers, Glover's mission is to create a new asset class of Africans with the financial freedom they need to create the choices they seek to forge a better future and a more meaningful financial path through range of products and service offerings.
Managing Director Damilola Layode said there is a cash airtime feature on the app, which allows users to convert mobile airtime to cash or even bitcoin, in addition to other beneficial features of the application, which include; Gift cards, Airtime2Cash and recharge services (bill payments).
Mr. Layode said the brand is there to ensure seamless gift card transactions between individuals and businesses.
"Most importantly, we represent a means for us to further catalyze trade."
Mr. Layode further stated that the app is secure and has ISO 27001 certification, one of the information security standards that has been published by an international standards organization.
"We went the extra mile to ensure that all onboard partners whose local maps are accessible on the platform are businesses people need, are timely and relevant to the people we are targeting as users. ".
"You are only allowed to transfer money from your wallet to a bank account that you have saved in your wallet," he added.