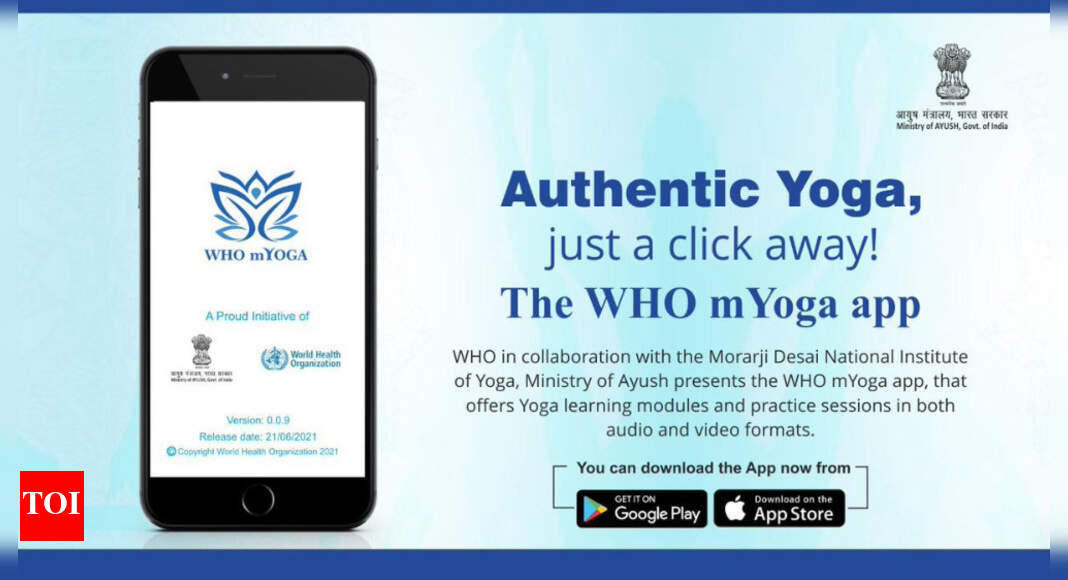 On the occasion of International Yoga Day, Prime Minister Narendra Modi announced the MyYoga app in collaboration with the World Health Organization (WHO).
This app comes preloaded with lots of yoga training videos based on a common yoga protocol and in multiple languages.
Calling it a great example of the fusion of modern technology and ancient science, the prime minister said the my yoga app will help spread yoga around the world and contribute to the efforts of "One World One Health".
Android and iOS users can download the app from their respective app stores.
The mYoga app was developed by WHO in collaboration with the Morarji Desai National Yoga Institute and Ayush Ministry.
"It is an app for the general public and for yoga teachers to use in their daily life and teaching. It includes WHO-approved yoga teaching and practice sessions of varying lengths, developed through extensive consultation with international experts, "says the app's description on Google Play Store.
At the time of filing this report, the mYoga app has over 100 installations and is rated 4.5 on the Google Play Store. The app was last updated on June 17th and the size of the apps listed at 42MB.
The app description also claims that mYoga does not collect any user data and is recommended to use it as a "daily yoga companion for ages 12-65".
The theme for International Yoga Day 2021 is "Yoga for Wellness" which, as developed by PM Modi, focuses on "The practice of yoga for physical and mental well-being".